Leap n2u Movement Coaching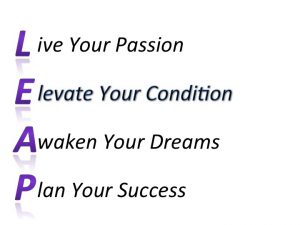 ---
Outdoor Training For Women Over 40 in Mosman Park
Ladies are you looking for a friendly neighbourhood group exercise class that doesn't judge?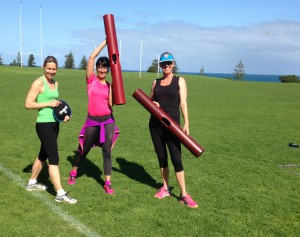 Outdoor group classes are available right off your doorstep on Davis Oval in Mosman Park, WA.
These classes are perfectly suited for the over 40 Woman who intuitively knows that she needs more than a run on a treadmill in a loud stuffy gym. They are part of a Lifestyle Revamp Program for the Woman who feels frustrated by the aches, pains and overload that her body is feeling.
This is for the over 40 woman who…
Needs exercise that moves with her and keeps her feeling limber AND Strong,
Needs time to download with friends while breaking a sweat.
Wants to enjoy the great outdoors while giving herself the gift of exercise and social connection.
Our bodies change after we turn 40! Guess what? Your exercise program should change with you.
This Membership Based exercise program does exactly that. The Progressive Training style of these sessions is focused on improving functional "whole woman" fitness for women over 40. Together, we work to build on-point strength, mobility and cardiovascular conditioning as well as bone and brain health; all in a fun outdoor group atmosphere. Class sizes are generally limited to 10 and priority space is given to those who can commit to a 12-week membership.
Sessions on Davis Oval in Mosman Park
Tuesdays 9-9:45am
Wednesdays 9-9:45am (starting 5th Jan)
Fridays 9-9:45am
Fremantle – Outdoor Group Training – Beginners to Intermediate
Move, Play and Exercise outdoors in Fremantle!
These beginner to intermediate level exercise classes are perfectly suited for anyone, male or female, who is getting back to exercise or who wants to focus on building confidence and proficiency in fundamental strength and movement mobility.
Gain confidence in movement freedom by using your own bodyweight and functional outdoor equipment.
Feel welcomed and supported without judgement as you explore and expand your movement potential.
Who says that exercise can only be done at the gym with heavy bars, plates and treadmills?
Get outside, enjoy nature and meet some amazing people while building your fitness. Shed the worries of the day and simply focus on gifting yourself fitness as Tammy leads the group through an energizing session of functional play, mobilisations and strengthening exercises that will boost your heart and recharge your brain.
Tuesdays 5:30- 6:30PM Frank Gibson Park
Saturdays 7:30-8:30AM Frank Gibson Park
Interested in joining a class?
Book your space here.
If you would like to know a little bit more about how small group training can be good for you, read my Small Group Training Benefits article.
---
Private and Semi Private Coaching – Personalised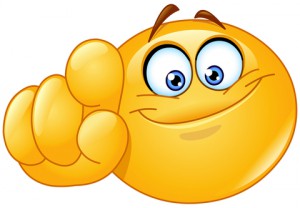 Our training philosophy at Leap n2u Fitness is simple. You are an individual with a unique combination of goals, dreams and attributes. These are the qualities that make you…YOU. They are also the qualities that we respect and appreciate when designing your training program.
Our top priority is for you to adopt permanent lifestyle changes that improve your quality of life. We can best achieve that by partnering up and working together to create a fitness program that you enjoy and find rewarding.
At LEAP n2u Fitness we appreciate that your body is unique and has its own story to tell. Your body tells its story by how it moves, where it is "taught or tight", where it hurts, and how it feels. We listen to your story and we train you in a manner that helps you release it.
Where do we train you?
LEAP n2u Fitness is based in Mosman Park. If you live in Mosman Park or the neighbouring suburbs we can meet in the privacy of your own home or at a nearby park.
Your private sessions are tailored towards empowering you to take charge of your fitness and wellness. To achieve that goal, coaching sessions at your home will be designed around using the natural features and equipment that are readily available at your residence. This will help make your workouts as accessible and convenient as possible and will encourage consistent action towards reaching your goals.
---
The Warrior Movement Plan is for you if you are a motivated self starter or if you prefer to have some alone time while exercising or pondering the meaning of life.
You have no problem working out when you're motivated and in tune with your goals. But right now, you've lost touch with your goals and you're just not feeling the mojo.
What you really need is someone to help sprinkle some pixie dust on your goals, light a fire in your belly and get your warrior butt pointed back in the right direction.
What's involved in the Warrior Plan?
Dream Session – We'll have a chat and delve into your fitness goals, strengths and challenges. 30 minutes
Myofascial Movement Appraisal – Here we'll take a look at how your body moves through the major joint complexes and we'll explore how specific Self Myofascial Releases and Mobilisations help improve your movement quality. 90 minutes
Movement & Workout Plan – We'll take the elements of what we discovered in your Dream Session and Movement Appraisal and put together a Movement Program tailored to suit your needs. Your particular workout plan may include a few 1:1 sessions to make sure you are on the right track before setting off on your own.
Warrior Progression and Accountability – From here it all depends on you. Whether it is weekly, fortnightly or monthly checkins; we'll optimally schedule your accountability sessions to help you achieve your best results.
Want to learn how we can cater your training for your needs? Contact tammy@leapintoyoufitness.com or Book a 20 – minute Clarity Call