Leap n2u Movement Coaching Services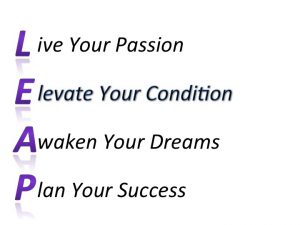 Free LEAP n2u Consultation –
At LEAP n2u Fitness we want to help you do just that.  Come chat with us about your fitness goals and start the LEAP to becoming YOU. Your 30 minute consultation will help you define your goals, tap into your motivation, light a fire in your belly, and help you plan for success.
Movement Appraisal –
Reveal areas of restriction and limited movement that may be contributing to physical discomfort.  You will be given daily exercises to restore freer movement and mobility.
Private Coaching –
Your Private Movement Appraisal will reveal a lot about you, your body and how you move.  We will use that information to customise your Movement Coaching Program and design it to help strengthen and condition your body while freeing your movements and making you feel GREAT!
Our small group training classes are designed to functionally strengthen and condition your body so you can power through the rest of your day.  We use the principles of multi-dimensional Loaded Movement Training to make our classes fun and dynamic.  Class sizes are kept small so that you get the attention you deserve.
---
Private and Semi Private Coaching – Personalised
Our training philosophy at Leap n2u Fitness is simple. You are an individual with a unique combination of goals, dreams and attributes. These are the qualities that make you…YOU. They are also the qualities that we respect and appreciate when designing your training program.
Our top priority is for you to adopt permanent lifestyle changes that improve your quality of life. We can best achieve that by partnering up and working together to create a fitness program that you enjoy and find rewarding.
At LEAP n2u Fitness we appreciate that your body is unique and has its own story to tell.  Your body tells its story by how it moves, where it is "taught or tight", where it hurts, and how it feels.  We listen to your story and we train you in a manner that helps you release it.
 Where do we train?
LEAP n2u Fitness is based in Mosman Park.  If you live in Mosman Park or the neighbouring suburbs we can meet in the privacy of your own home or at a nearby park.
Your private sessions are tailored towards empowering you to take charge of your fitness and wellness.   To achieve that goal, coaching sessions at your home will be designed around using the natural features and equipment that are readily available at your residence.   This will help make your workouts as accessible and convenient as possible and will encourage consistent action towards reaching your goals.
Want to know more or have a free consult? Contact tammy@leapintoyoufitness.com or BOOK HERE!
---
Small Group Personal Training
We teach Small Group Training Classes  in Mosman Park and the Southern Suburbs around Cottesloe and Fremantle.   Classes are limited to 10 people so you can still get the personal attention you deserve while you workout. We also like to insert a little fun and play into your challenging workout.  That way, we get you to work hard, but you don't mind quite as much!
Our Group Personal Training Philosophy
Our training philosophy is to get your whole body activated and working as an integrated unit. This will stimulate your neural system, coordinate your movements, feed your tissues and create a strong global body.
You won't find isolated muscle movements in our group classes!  We use whole body movements with Loaded Movement Training.  Every part of you is going to be turned on and active: from your toes to your fingertips to your brain and to your smile!
Class Descriptions
LEAP n2u – Move your Bod
This is a Progressive Training style class focused on improving strength, mobility and cardiovascular conditioning.   It is a fun and challenging class created to get you moving your body in a variety dimensions as nature designed it to move.  We use ViPRs, Hyperwear Sandbells, your Bodyweight, and whatever else is handy for this class. Guaranteed smiles and laughs – in between the huffs and puffs!
LEAP n2u – Intensity Mojo
Intensity Mojo is a Cardiovascular Interval Training class designed to ramp up your metabolic engine and tap and into your Magic Mojo.  Do the words "Interval" or "Intensity" intimidate you?   Simply put, Intensity intervals condense the hard work into bite sized (pun?), easily digestible, short duration bursts of energy.  Guess what?  Everyone is encouraged to come and work at their pace.  We use multi-dimensional whole body exercises combined with interval timing for a fun workout that will guarantee a good nights sleep.
LEAP n2u Fitness – Muscle Up 
Muscle Up is a strength training class that focuses on building strength and stability throughout the body.  Muscle Up uses a combination of traditional and progressive training style methods to help you get stronger for everyday life and play.   We use ViPRs, Sandbells, bodyweight and more in this fun uplifting class.
Interested in joining a class?
BOOKINGS are ESSENTIAL! Follow this link to let us know about you and get started.
If you would like to know a little bit more about how small group training can be good for you, read my Small Group Training Benefits article.