Can Xero Shoes Womens DayLite Hikers go in the snow?
My first time wearing my new Daylite Hikers outside also happens to be in shin deep snow.  The water resistant DayLite Hikers aren't made for heavy Winter weather, but they performed well and kept my feet dry during a 90 minute outing in the snow.
They even did great snowshoeing!
Here are some of the fun features of the Xero DayLite Hikers.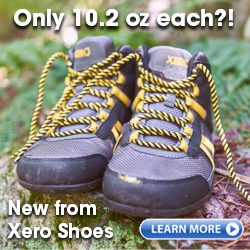 I am an affiliate with Xero shoes. If you like my review, click any of the links on my pages to check them out.
Remember, if I don't love it, I don't recommend it!